I came across a blog called "A girl can Mac" last year, a fashion, beauty, makeup how-to, and natural hair spot all rolled into one...I really love reading about all Milan's interest and seeing her different looks, I was especially excited about her transitioning to natural hair!.recently she began a series to focus on accessories and I jumped dead on it ...I was so happy that she wanted to feature my jewelry and even happier when she bought one of my best sellers...the MAKEBA earrings.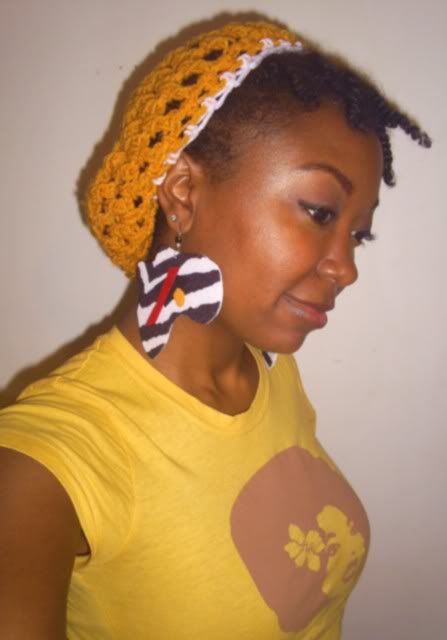 and she even rocked them on the Wendy Williams show!!
my earrings are famous now!...lol
She just started another venture as a freelance makeup artist..please take a peek at her portfolio HERE
and if that wasnt enough she also SEWS..here are some of her bad creations and earrings too!! HERE
she does it all!
and her hair is fantastic!
Please go over and say hello..thanks again Milan.